CEFID – CEOS Energy Filtering and Imaging Device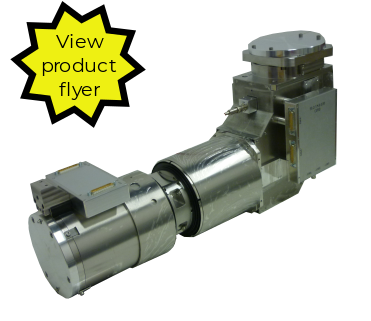 The new CEFID – CEOS Energy Filtering and Imaging Device impresses by its remarkably low non-isochromaticity (NI), as well as its long-term stability and reliable reproducibility of optical alignments after switching between different modes of operation. The combination of low NI with a huge field of view and high stability makes the CEFID very attractive for zero-loss filtering (ESI applications) in life science, especially in combination with a large 4k × 4k detector. In spectroscopy mode (EELS applications) the small NI garantees an excellent energy resolution. This enables the use of large entrance apertures with better collection efficiency for core-loss spectroscopy. The CEFID platform provides extendable interfaces for detector systems, control and scripting software, advanced user alignments, and data formats, making this post-column filter more flexible and extendable even for customized experimental setups.
You can find more information about the CEFID - Post-Column Imaging Energy Filter in our publication:
Kahl, F., Gerheim, V., Linck, M., Müller, H., Schillinger, R., Uhlemann, S. (2019). Test and characterization of a new post-column imaging energy filter. Advances in Imaging and Electron Physics Including Proceedings CPO-10 (pp. 35-70). Academic Press.
and in our White Paper: "CEFID - CEOS Energy Filtering and Imaging Device".
Features
Correction of intrinsic and parasitic non-isochromaticity up to 3rd order
Systematic minimization of NI aberrations for 4th and 5th order
Dispersion at selection slit > 3 μm/eV at 300kV and 5.2 µm/eV at 200 kV
Target energy resolution at detector plane significantly below 100 meV (FWHM)
Available with large-size CMOS detector TVIPS XF416 4k x 4k (15.5 µm pixel size). Other detectors on request.
Variable post-slit magnifications for ESI mode
Flexible EELS magnification for variable dispersion adjustments (e.g. for EELS ranges between 8 eV and 4096 eV together with a 4k x4k camera)
Variable spectrum height for optimization between maximum data acquisition speed (small spectrum height) and e.g. momentum-resolved low-loss EELS with high angular resolution (large spectrum height)
Fast and semi automatic alignment
Long-term stability and accurately reproducible alignment (stability of ZLP position ~1eV/8h)
Adjustable at least for 30 kV – 300 kV
Compatible with JEOL 2010F, 2100F, F200, ARM200, NeoARM, ARM300, HF3300, HF5000, FEI Tecnai, TFS Titan (low-base). Other systems on request.
Specifications
Device dimensions (incl. TVIPS XF416): 326 x 300 x 1160 [mm]
Weight (incl. TVIPS XF416): 130 kg
Modus: ESI, EELS, ωq-EELS
High voltage range : 30 kV – 300 kV
Application
Energy-Filtered Transmission Electron Microscopy (EFTEM) applications, including Electron Spectroscopic Imaging (ESI) and Electron Energy-Loss Spectroscopy (EELS), for material- and life science. Especially appropriate for zero-loss filtering and core-loss spectroscopy with high standards in non-isochromacy, energy resolution and field of view.
Contact
Do you have any questions about the product or the application and extension for your e-beam system? Please contact us at info@ceos-gmbh.de